The centrally located JMRA would tie together an amazing collection of parks and forests along I-75 in southern Kentucky and northern Tennessee. The surrounding towns would serve as a launchpad for outdoor recreation in this vast mountain and river playground.
The following natural attractions are not sponsors or affiliated with JMRA. This list is provided as a public service.

Cumberland Falls
Top Five Things to Do:
1. View the epic Cumberland Falls.
2. Tour the Pinnacle Knob 1937 Fire Tower.
3. Hike Eagle Falls Trail.
4. Gem Mine for fossils in season.
5. Go horseback riding through the forest.
CUMBERLAND FALLS STATE RESORT PARK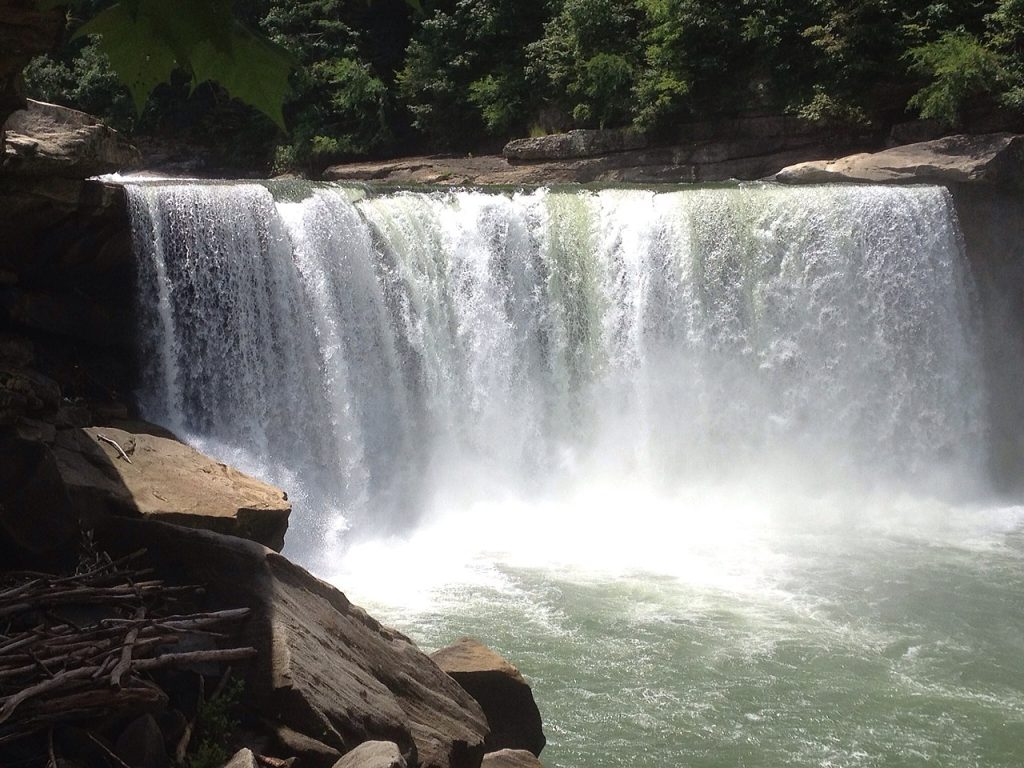 Big South Fork
Encompassing 125,000 acres of the Cumberland Plateau, Big South Fork National River and Recreation Area protects the free-flowing Big South Fork of the Cumberland River and its tributaries. The area boasts miles of scenic gorges and sandstone bluffs, is rich with natural and historic features and has been developed to provide visitors with a wide range of outdoor recreational activities.
BIG SOUTH FORK NATIONAL RIVER & RECREATION AREA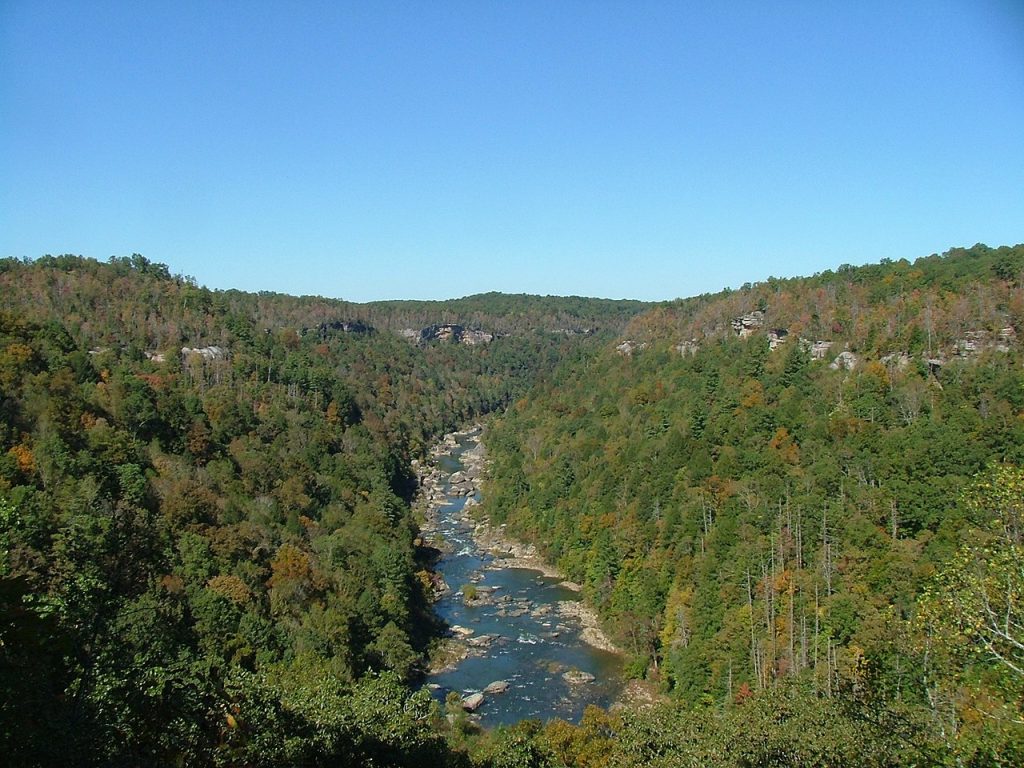 Laurel River Lake
Laurel River Lake is located on London Ranger District and features 5,600 acres of clear, deep water and nearly 200 miles of tree-lined shore. The quiet coves and cliff-lined shores offer relaxation and quiet reflection, as well as boating, fishing, skiing and scuba diving in one of the deepest and cleanest lakes in Kentucky. Fishing for black bass, walleye, crappie, bluegill and catfish is excellent.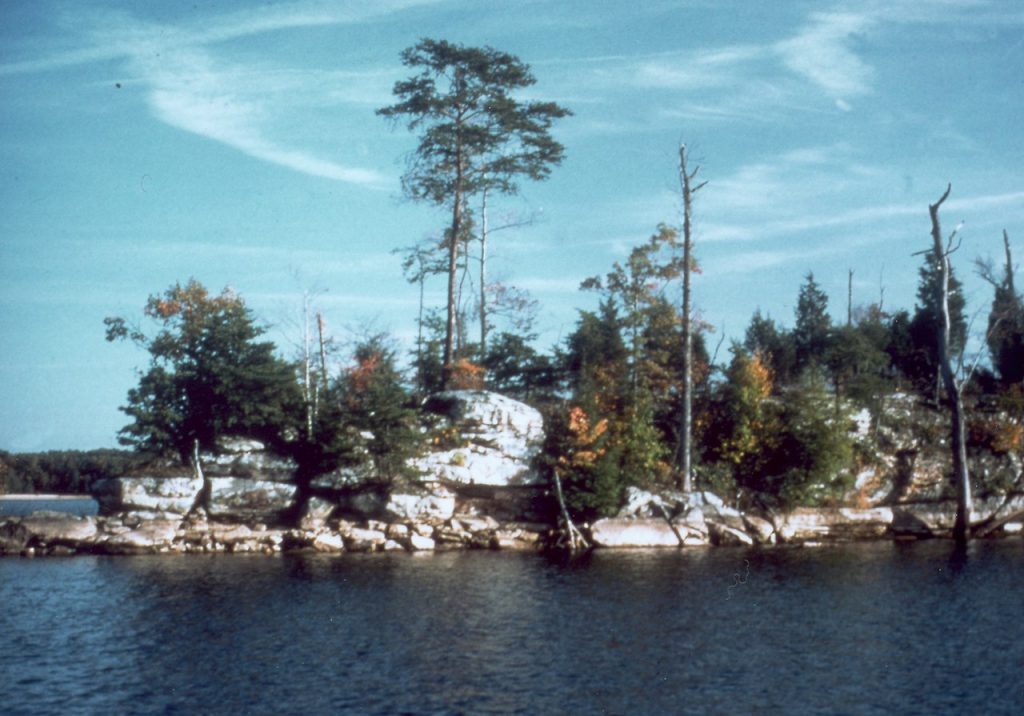 Indian Mountain
Indian Mountain State Park is a multi-use facility in Campbell County near Tennessee's northern border. Visitors to the 203-acre park enjoy fishing at the lake, picnicking, camping, and hiking on the three trails. Although the park's name would indicate that it is located on a mountain, it is actually located at the base of the mountain.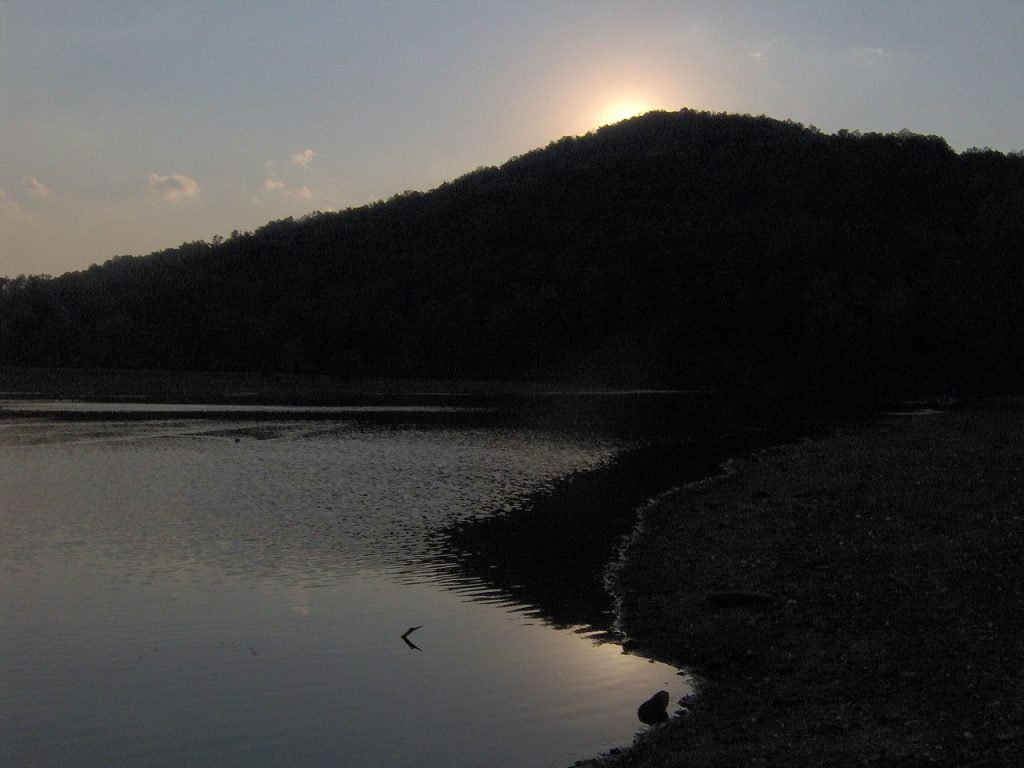 Beaver Creek
The 17,753-acre Beaver Creek Wildlife Management Area provides habitat for a variety of wildlife species and includes nearly 5,000 acres of designated wilderness area. Terrain is steep and mountainous, and the habitat consists mostly of mixed hardwoods with approximately 150 acres of open fields. Opportunities for hunting, trout fishing, hiking, and sightseeing. There are no developed facilities.
BEAVER CREEK WILDLIFE MANAGEMENT AREA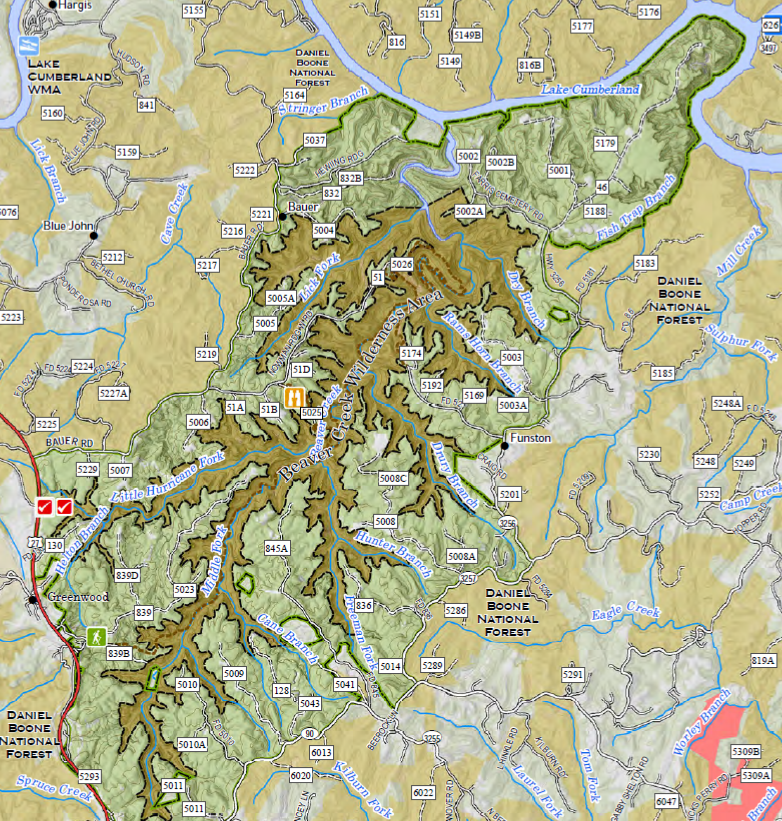 All images on this website are copyright their respective owners and published here with permission or license. Please see the Copyright page for more information or to report a copyright issue.

Image Credits:
> Arrows – by OpenClipart-Vectors – pixabay.com/vectors/arrow-button-right-next-forward-153644/
> Beaver Creek – by Kentucky Department of Fish & Wildlife Resources – fw.ky.gov/More/Documents/BeaverCreekWMA_ALL.pdf
> Big South Fork – by ChristopherM – en.wikipedia.org/wiki/File:Big_South_Fork_2006.jpg
> Cumberland Falls – by Aaron Vowels – commons.wikimedia.org/wiki/File:Cumberland_falls_2015_1.jpg
> Divider – by Gordon Johnson – pixabay.com/users/gdj-1086657/
> Indian Mountain – by Brian Stansberry – commons.wikimedia.org/wiki/File:Indian-mountain-lake-tn1.jpg
> Laurel River Lake – by George Green, U.S. Army Corps of Engineers – en.wikipedia.org/wiki/File:Laurel_River_Lake_Kentucky.jpg