The counties and towns around JMRA have a lot of small-town charm. The people are warm and friendly. Business is growing with new attractions like The Mint Gaming Hall. Nearby towns and counties would benefit greatly from a steady stream of customers spending time and money on outdoor recreation.
The following towns and counties are not sponsors or affiliated with JMRA. This list is provided as a public service.

Williamsburg
Nestled in the foothills of Daniel Boone Country, Williamsburg is the county seat of Whitley County. With endless trails to explore, history to learn, and sites to see, Williamsburg has it all – including the biggest waves in Kentucky, located at the Kentucky Splash Waterpark. Williamsburg is your "Gateway to the Cumberlands." (Population 5,322)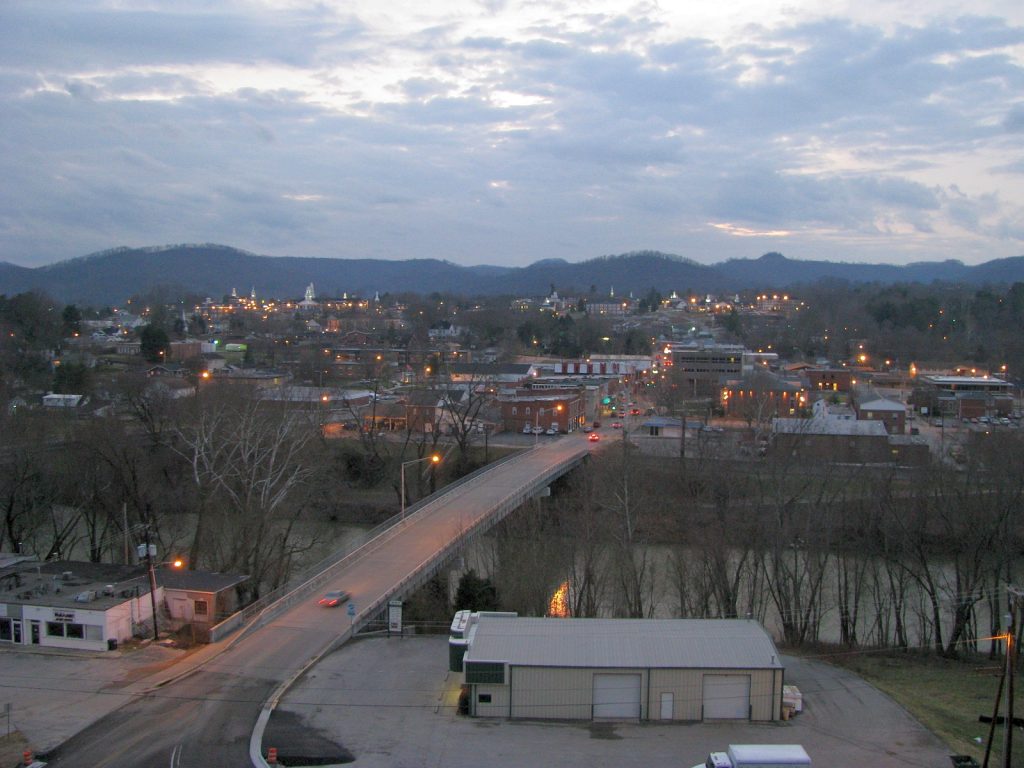 Corbin
We welcome you to Corbin and invite you to visit often to stay informed about our wonderful city–a city progressive in spirit, yet traditional at heart!
Cumberland Falls is a hiker's paradise with 17 miles of hiking trails that wind through the park to scenic areas. The Moonbow Trail connects with many backpacking trails in the Daniel Boone National Forest.
Corbin is also the birthplace of the original Colonel Sanders Cafe and Museum. Listed in the National Register of Historic Places, the museum and dining room serve the traditional Kentucky Fried Chicken foods.​ (Population 7,768)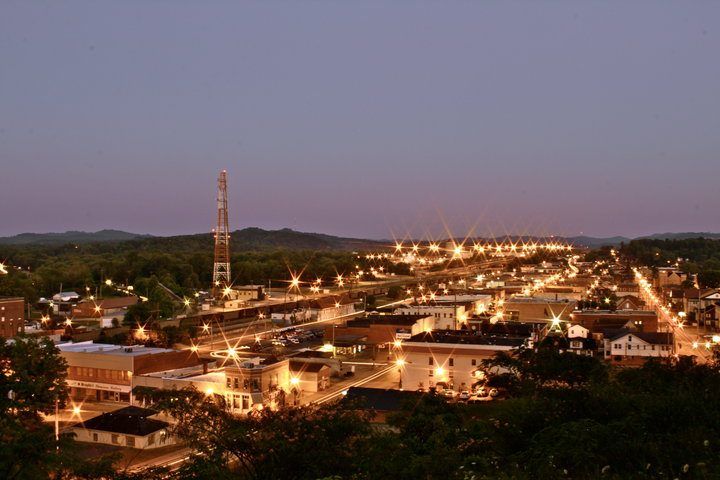 Pine Knot, Whitley City, and Stearns
This trio of towns in McCreary County serve as a launching pad into Big South Fork NRRA. The new KY-92 makes travel between Pine Knot and Williamsburg/Corbin a breeze. Whitley City is home to the U.S. Forest Service Stearns District Station.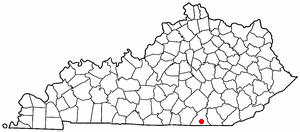 Jellico
The little town of Jellico dates back to the 1780s, and downtown Jellico is filled with 1880s buildings. The Clear Fork River gorge, just south of town, is a beautiful rough area with high bluffs overlooking the valley. Indian Mountain State Park is the only state park built on an abandoned strip mine. The Jellico area is a mecca for off-roaders. (Population 2,148)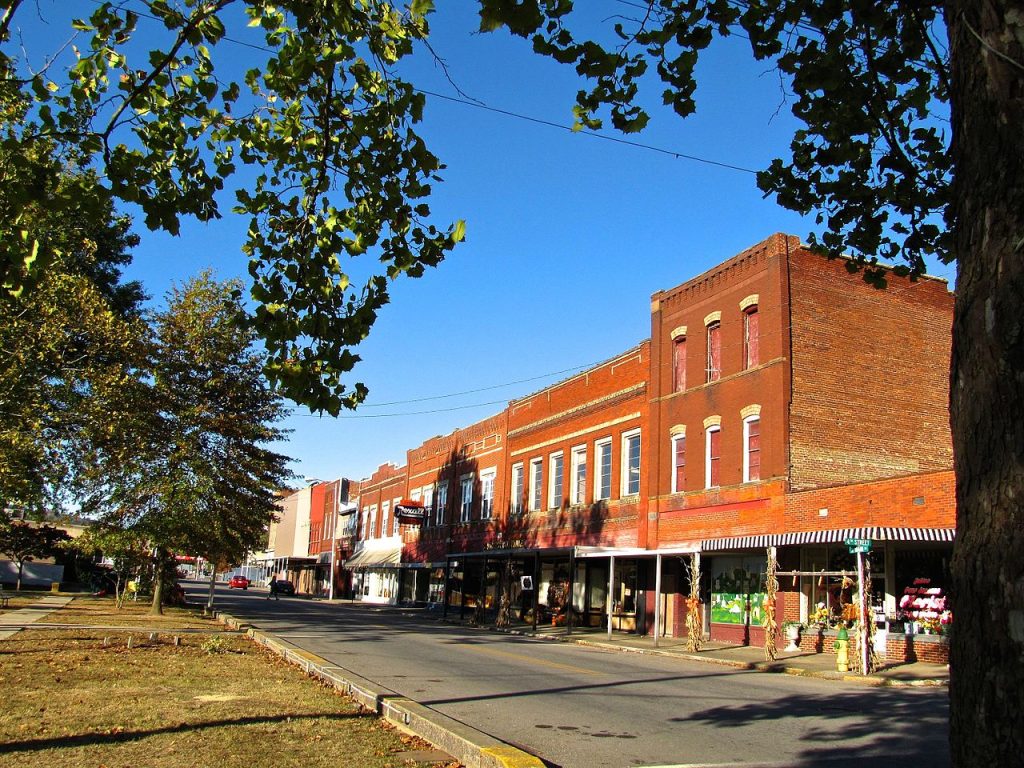 Nearby Counties below…

Whitley County
Whitley County is located within the Cumberland Plateau of southeastern Kentucky, which is greatly overlapped by the broad Eastern Coal Field region of the state.
Because of its location in the midst of Cumberland Mountains, elevations in the county range from 723 to 2220 feet above sea level. 38,000 acres of western Whitley County are preserved within the Daniel Boone National Forest. Cumberland Falls, located in Cumberland Falls State Resort Park, is the site of the largest waterfall in the Commonwealth of Kentucky. Both Daniel Boone Forest and Cumberland Falls State Park are operated by the Kentucky State Parks system, also located in the county. Two regionally significant waterways meander through the county, namely the Laurel and Cumberland rivers.
The University of the Cumberlands (formerly known as Cumberland College), located in Williamsburg, is the largest private university in Kentucky, along with Eastern Kentucky University whose branch is located in the Northern portion of the county. These universities provide excellent educational opportunities of higher learning for our community. (Population 36,939)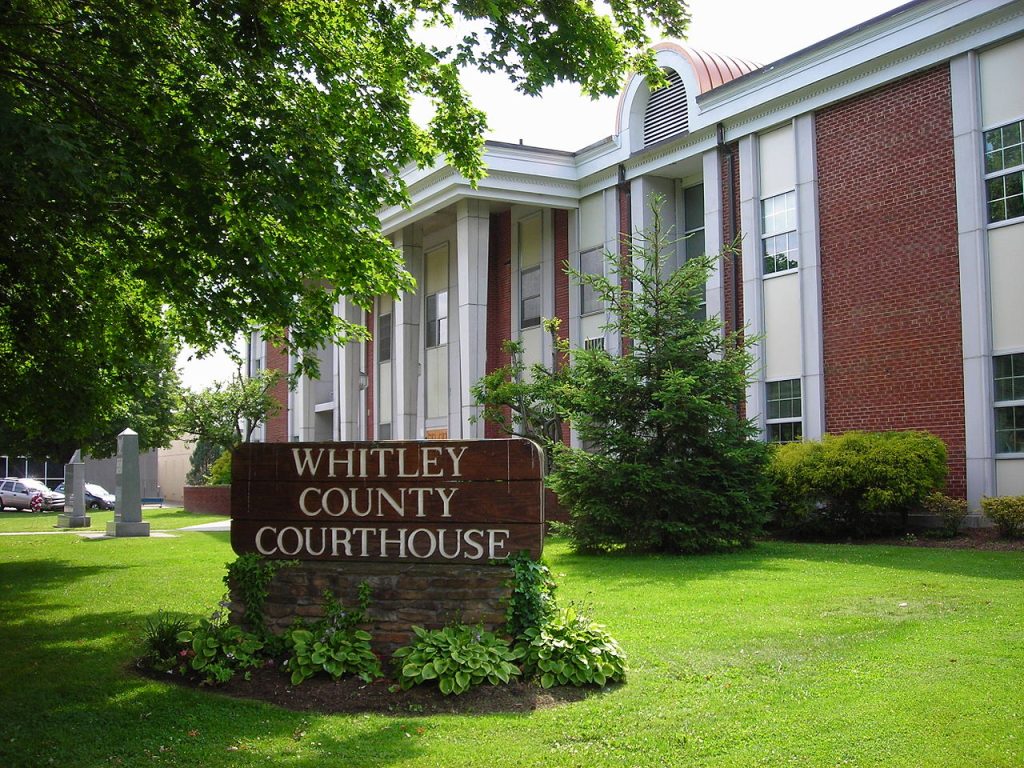 McCreary County
Scenic McCreary County, Kentucky is located in southeastern Kentucky on the southern edge of the Daniel Boone National Forest and the northern end of the Big South Fork National River and Recreation Area (NRRA). This area is known for its abundant scenic beauty, outdoor recreational opportunities and its history and heritage. McCreary County is home to Natural Arch, Historic Stearns/Stearns Trail Town, Barthell Coal Mining Camp, a section of the Sheltowee Trace National Recreation Trail and so much more! (Population 16,892)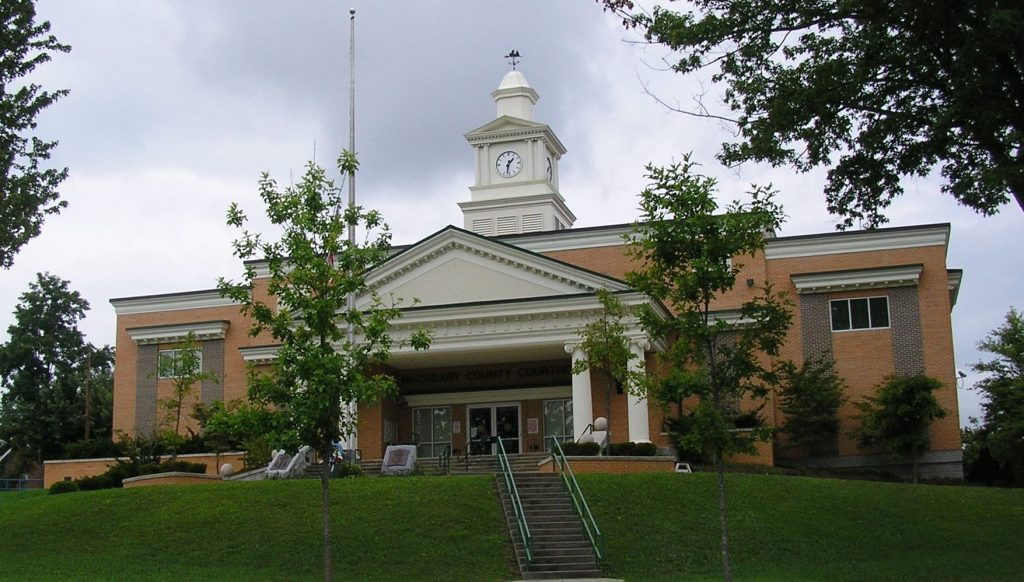 Laurel County
Experience Southern Kentucky hospitality in London and Laurel County! Some of our most popular attractions include Levi Jackson Wilderness Road Park, Wildcat Off-Road Adventure Park, London Dragway, Laurel River Lake, Camp Wildcat Civil War Battlefield, Sheltowee Trace Recreational Trail and the birthplace of Kentucky Fried Chicken Sanders Cafe and Museum.
Our convenient I-75 location makes us an ideal stop over point or an excellent home base when visiting regional attractions as Cumberland Falls State Park, the Big South Fork, Renfro Valley Entertainment Center, Cumberland Gap and many other attractions in southeasten Kentucky. (Population 62,561)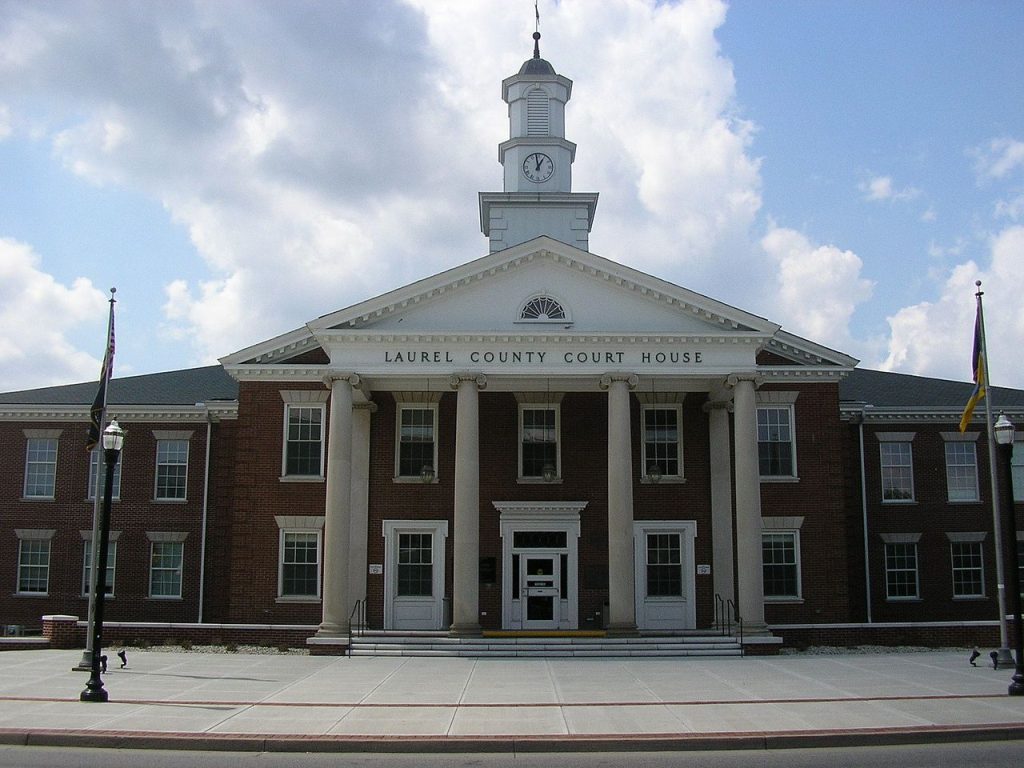 Campbell County, TN
Located just off I-75 in beautiful East Tennessee, our area boasts a convenient location, friendly atmosphere, gorgeous scenic views, and a vibrant business community. Come discover our piece of Appalachia where the mountains meet Norris Lake.
Whether you are living and working in our area, are hoping to pay us a visit, or are planning to retire here, you're in the right place for a variety of resources for current and potential residents, businesses, and visitors. (Population 39,578)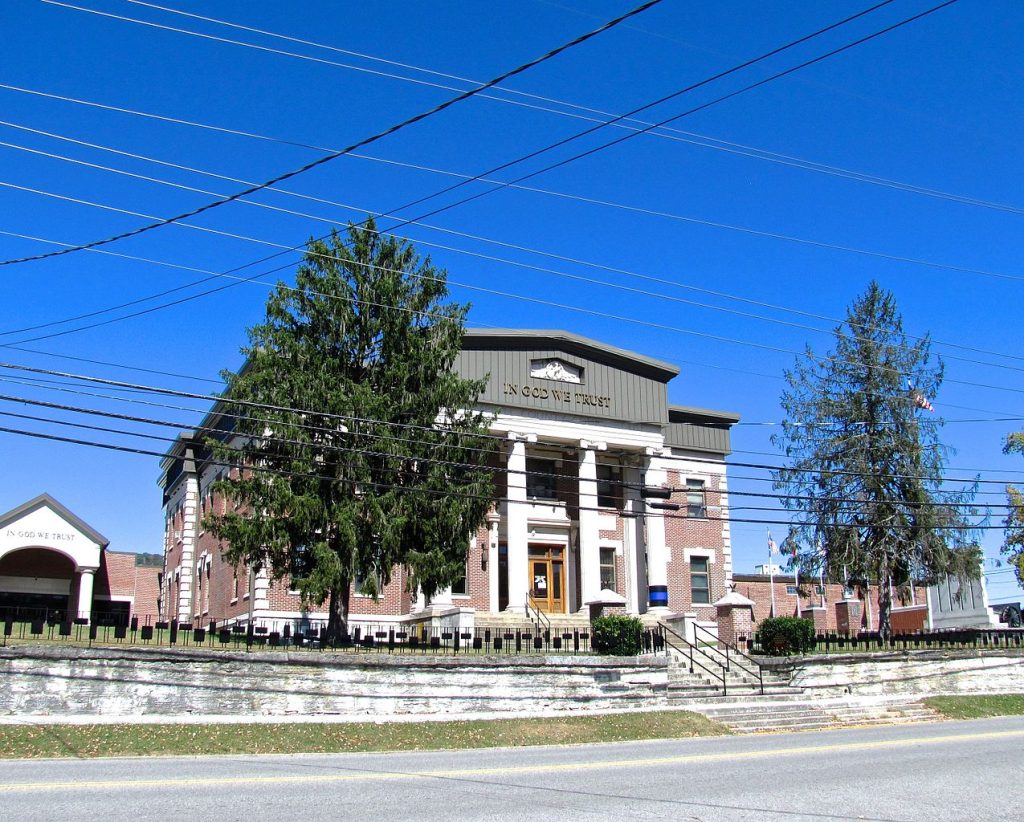 and more…
Surrounding this area are even more towns and counties with their own special natural attractions. The entire area along the I-75 corridor in southern Kentucky and northern Tennessee would benefit from JMRA tying it all together into one giant outdoor playground.
All images on this website are copyright their respective owners and published here with permission or license. Please see the Copyright page for more information or to report a copyright violation.

Image Credits:
> Arrows – by OpenClipart-Vectors – pixabay.com/vectors/arrow-button-right-next-forward-153644/
> Campbell County – by Brian Stansberry – en.wikipedia.org/wiki/File:Campbell-County-Courthouse-tn3.jpg
> Corbin – by Derek1252 – en.wikipedia.org/wiki/File:Corbin,_KY.jpg
> Divider – by Gordon Johnson – pixabay.com/users/gdj-1086657/
> Jellico – by Brian Stansberry – en.wikipedia.org/wiki/File:North-Main-Jellico-tn1.jpg
> Laurel County – by w.marsh – en.wikipedia.org/wiki/File:Laurel_County_Kentucky_Courthouse.jpg
> London – by w.marsh – en.wikipedia.org/wiki/File:Downtown_London_KY.jpg
> McCreary County – by w.marsh – en.wikipedia.org/wiki/File:McCreary_County_Kentucky_courthouse.jpg
> Pine Knot – Adapted from Wikipedia's KY county maps by Seth Ilys – en.wikipedia.org/wiki/File:KYMap-doton-PineKnot.PNG
> Whitley County – by Blinutne – en.wikipedia.org/wiki/File:Whitley_County,_Kentucky_Courthouse.JPG
> Williamsburg – by GreenMGo – en.wikipedia.org/wiki/File:Williamsburg,_Kentucky.jpg